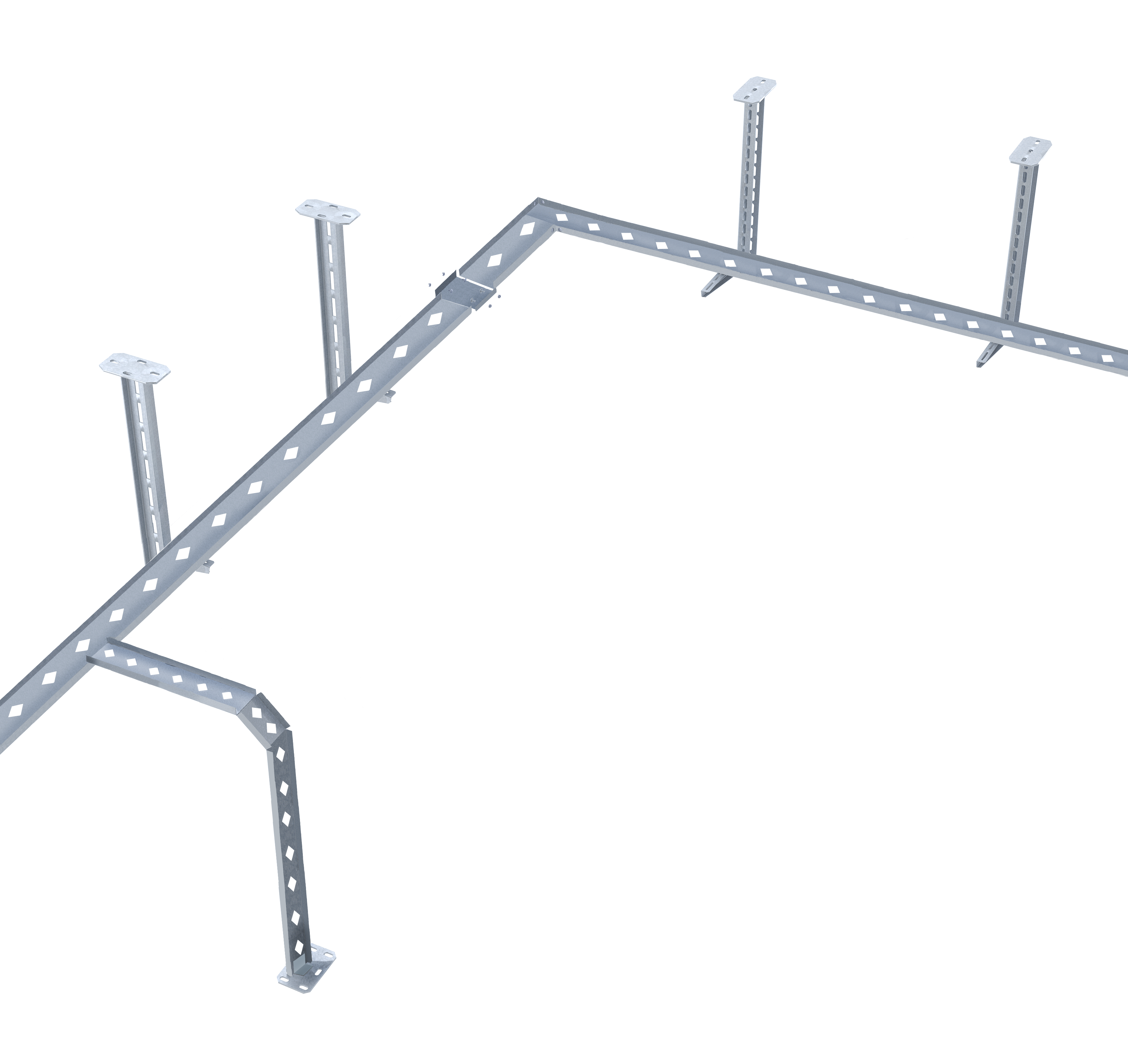 Series 5 Channel Tray
Chalfant Series 5 Channel Cable Tray system offers a simple, inexpensive method of routing and supporting all types of light to heavy weight cables. It can also be used to support pneumatic or hydraulic hose or tubing. Series 5 channel cable tray has over 40 year proven track record with successful installations in all types of commercial, industrial and government applications.
- Installation cost is 40% to 60% less than pulling wire through conduit.
- Excellent ventilation permits full use of cable routing.
- Simple design saves layout and field modification time.
- Cables can be easily added or modified without redesigning the tray system.
- Choose from extruded aluminum, stainless steel or galvanized steel.
- Complete line of fittings and accessories provides the flexibility to meet any installation requirements.
- Built to NEMA 2015 standards. Meets NEC Article 392-5 and Made in the U.S.A.