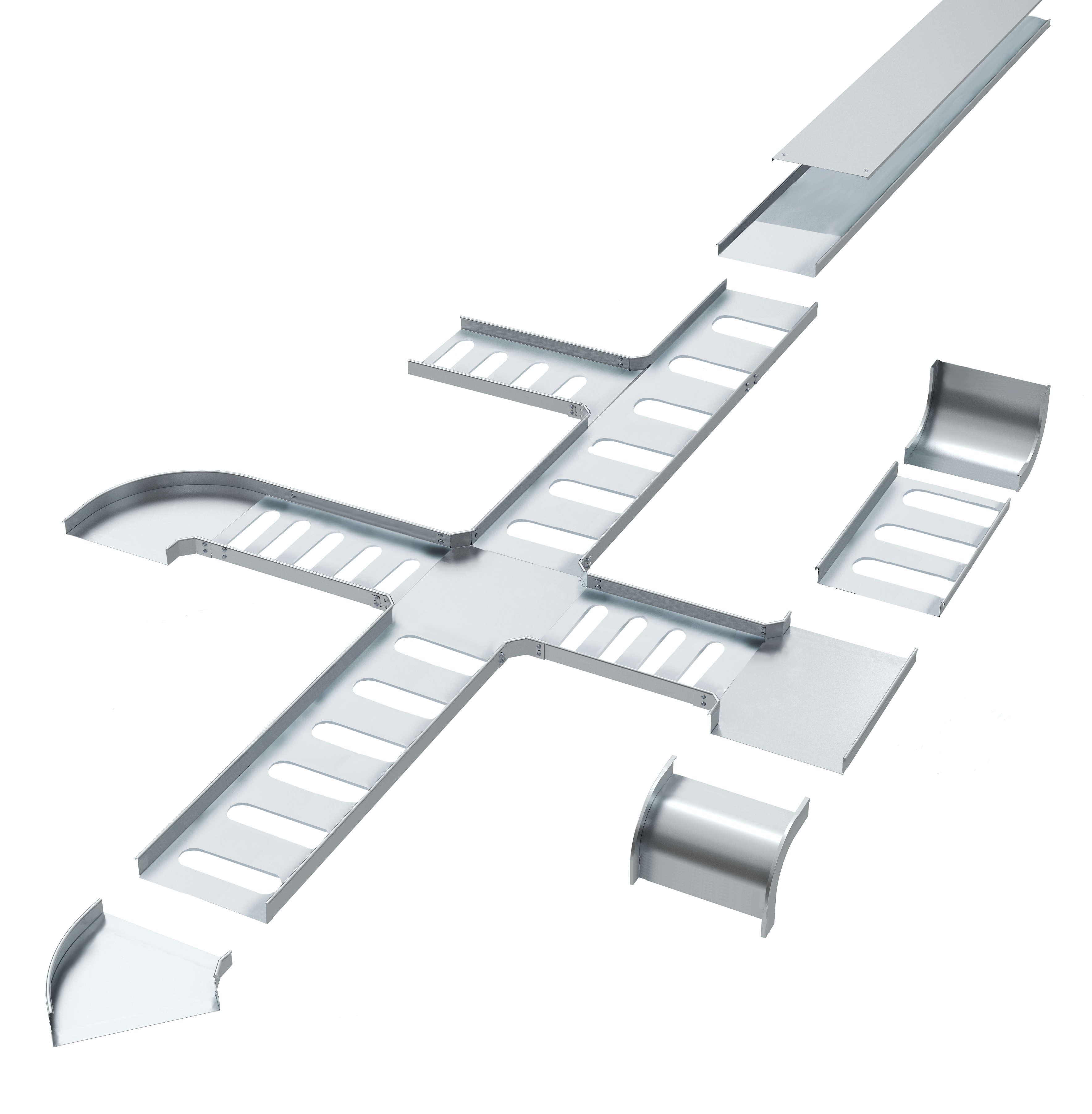 Series 6 Cable Tray
Since it was introduced in the 50's, Chalfant's Series 6 Cable Tray has become the perferred choice for many hospitals, schools, universities, laboratories, airports, retail stores and offices as as industrial and plant applications. Series 6 Cable Tray is extremely versatile and adaptable to your special needs and is very easy to specify and install.
- Takes up to 25 percent less space than ladder or corrugated bottom designs.
- Has an installed cost of 40 to 60 percent less than conduit.
- One-piece design provides rigidity.
- Easy to design, modify or extend.
- Available in galvanized or plain steel, aluminum or stainless steel.
- Can be painted.
- Can be custom cut to length.
- Barriers can be installed to reduce field labor costs.