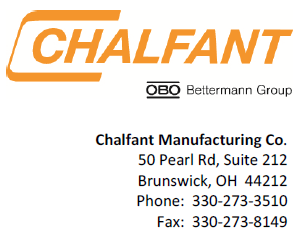 Chalfant Manufacturing Company informs: Coronavirus
For weeks, reports about the coronavirus have been affecting our personal and business lives. From both a humanitarian and a business perspective, we view the spread of the virus with due concern and prevention.
Our global supply chains are subject to recurrent special influences and exceptional situations, such as the local outbreak of disease, which has been classified by the WHO as an international health emergency.
An ongoing part of our daily work - and totally independent of such cases of force majeure - is continuous, proactive and preventive preparation for similar events in the context of our risk management.
For these reasons, we are able to give you the positive news that our risk management measures, in particular the constant exchange with and constant monitoring of our suppliers, an effective and reliable sourcing strategy as well as the advance delivery of goods, have paid off in this case.
From today's perspective, the supply of our plants with raw materials and supplies - and thus our ability to deliver - is secured.
We will monitor the further development closely, focus appropriate measures and keep you informed of the effects on your orders as best we can. Should the matter affect our ability to deliver in any way, we will of course inform you immediately.
Also in crisis situations, Chalfant remains your reliable partner.
Should you have any questions, your usual contact partners are of course pleased to help.
Sincerely,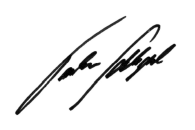 Torsten Schlegel
President