Chalfant is is proud to announce we are the recipients of two Top Product awards from Electrical Products and Solutions Magazine for 2018.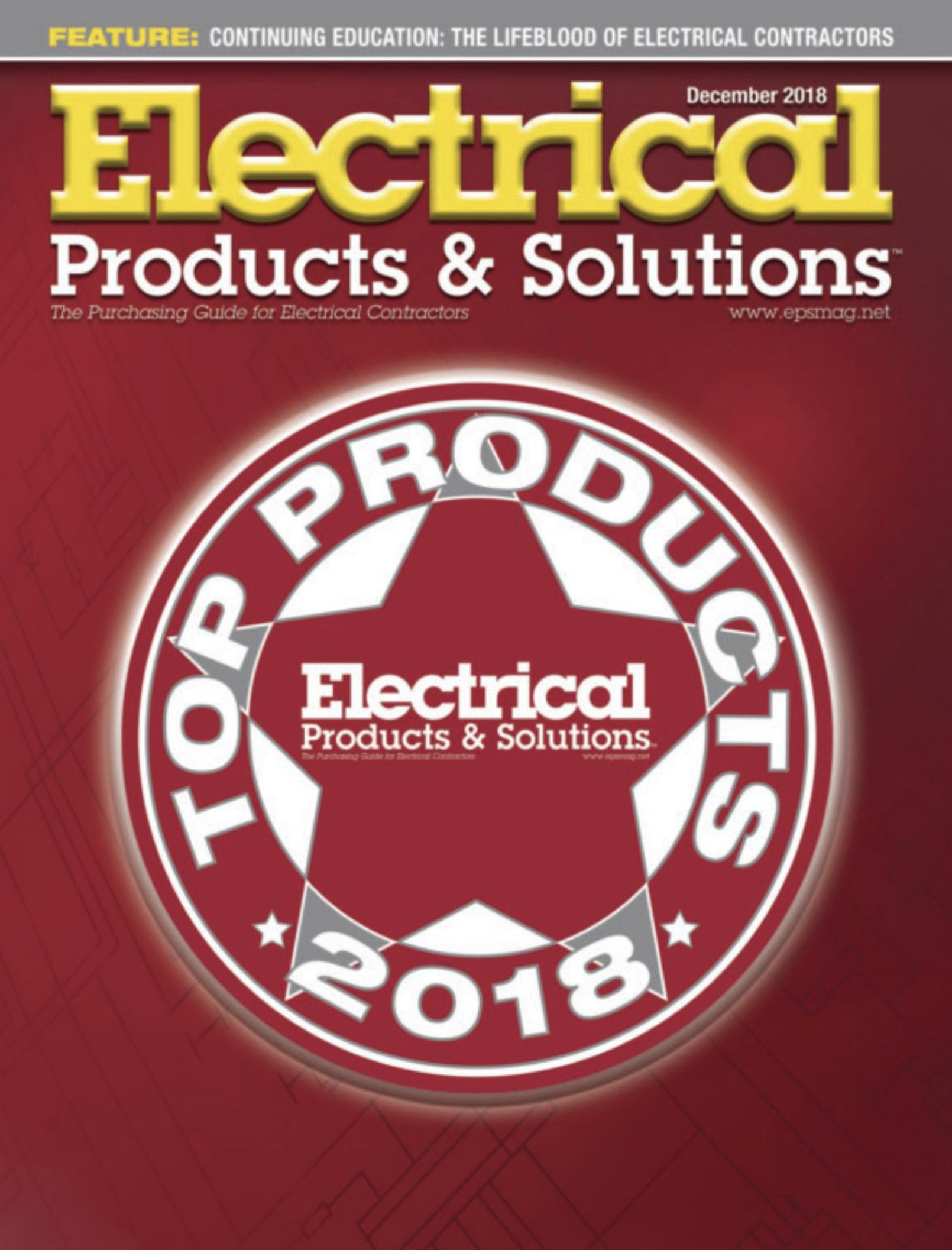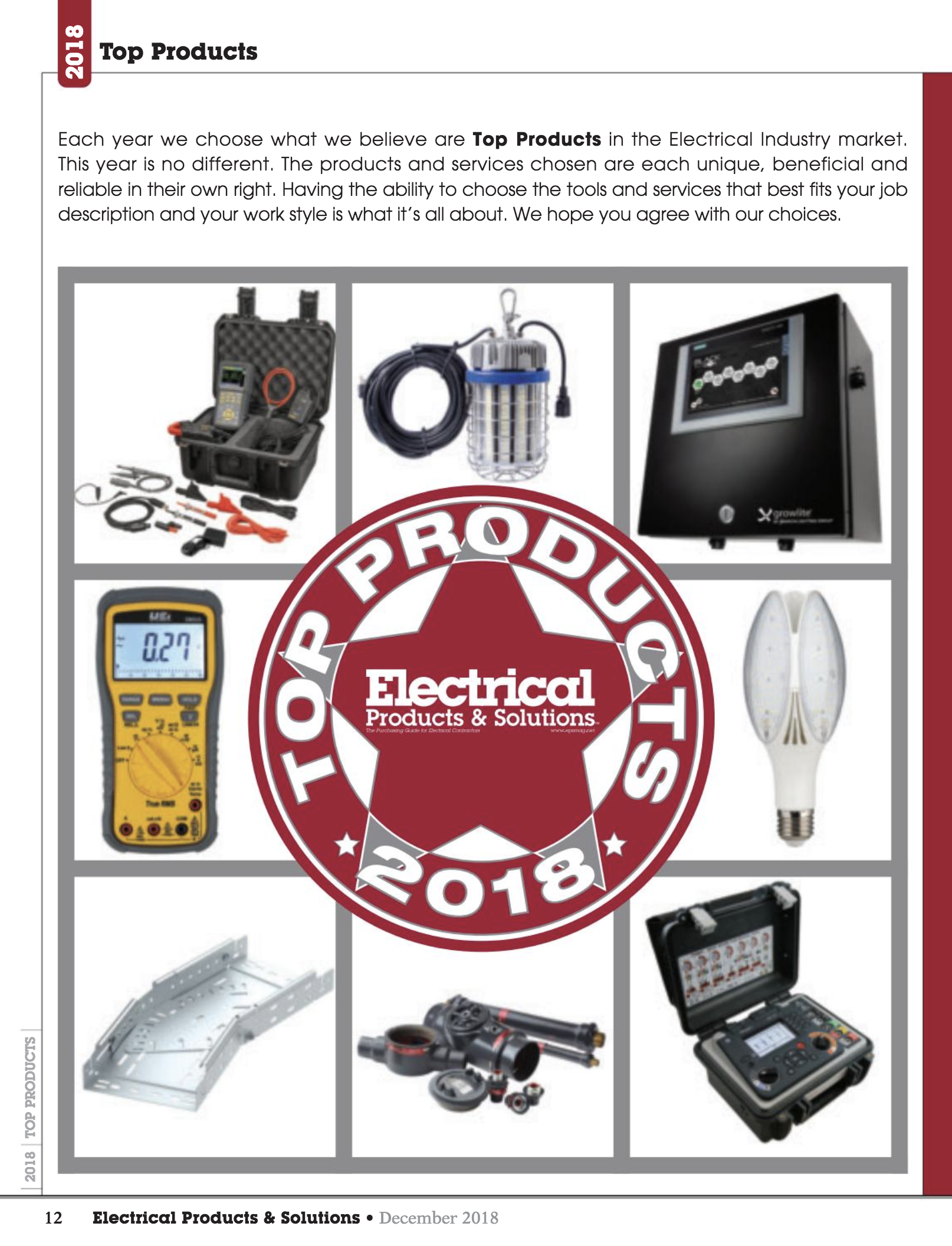 We were recognized for our innovative RKS-Magic Self-Connecting Cable tray line which includes the adjustable variable 90 bend.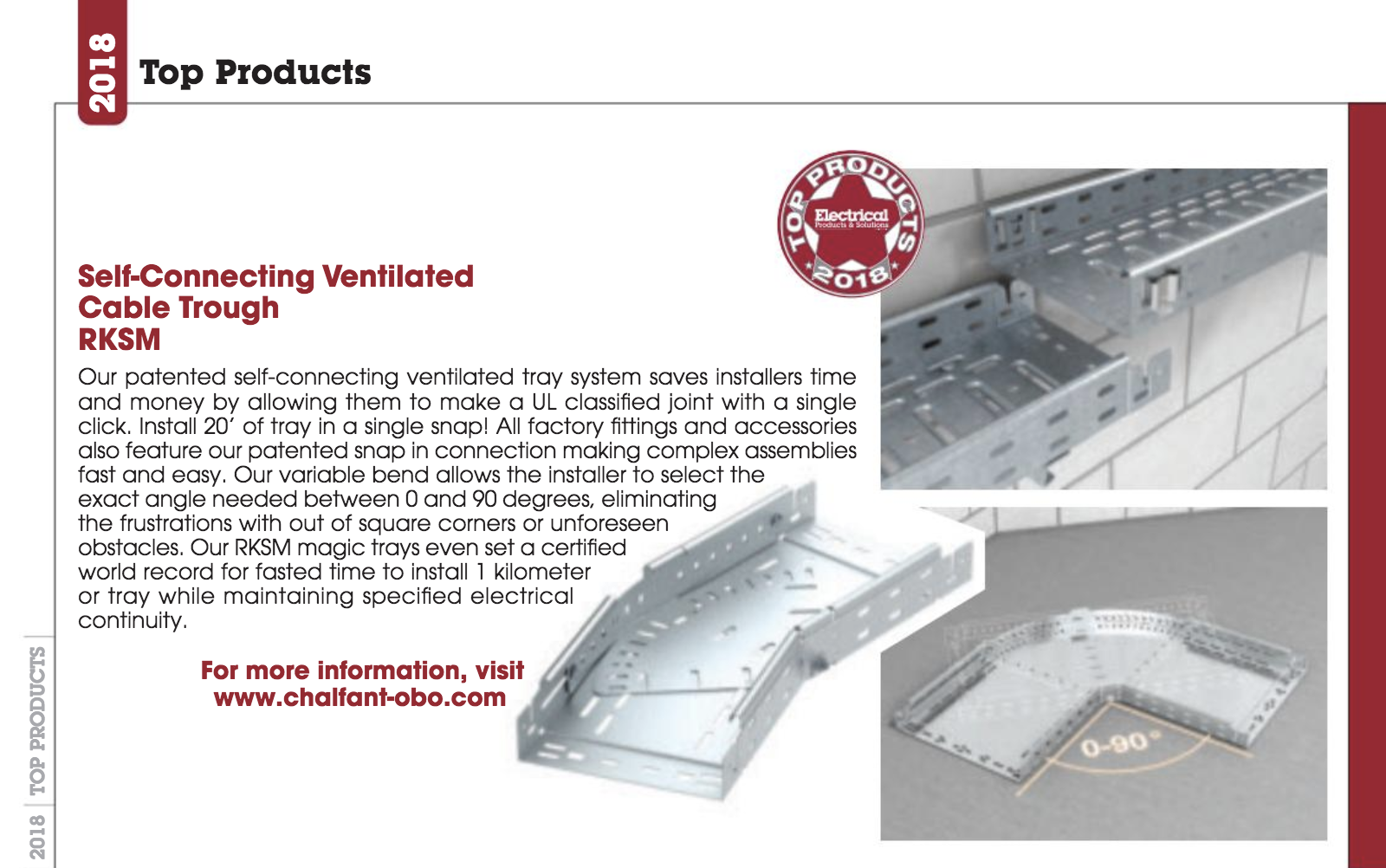 We were also recognized for our PYROSIT Expaning Foam from our newest product line - PYRO Protect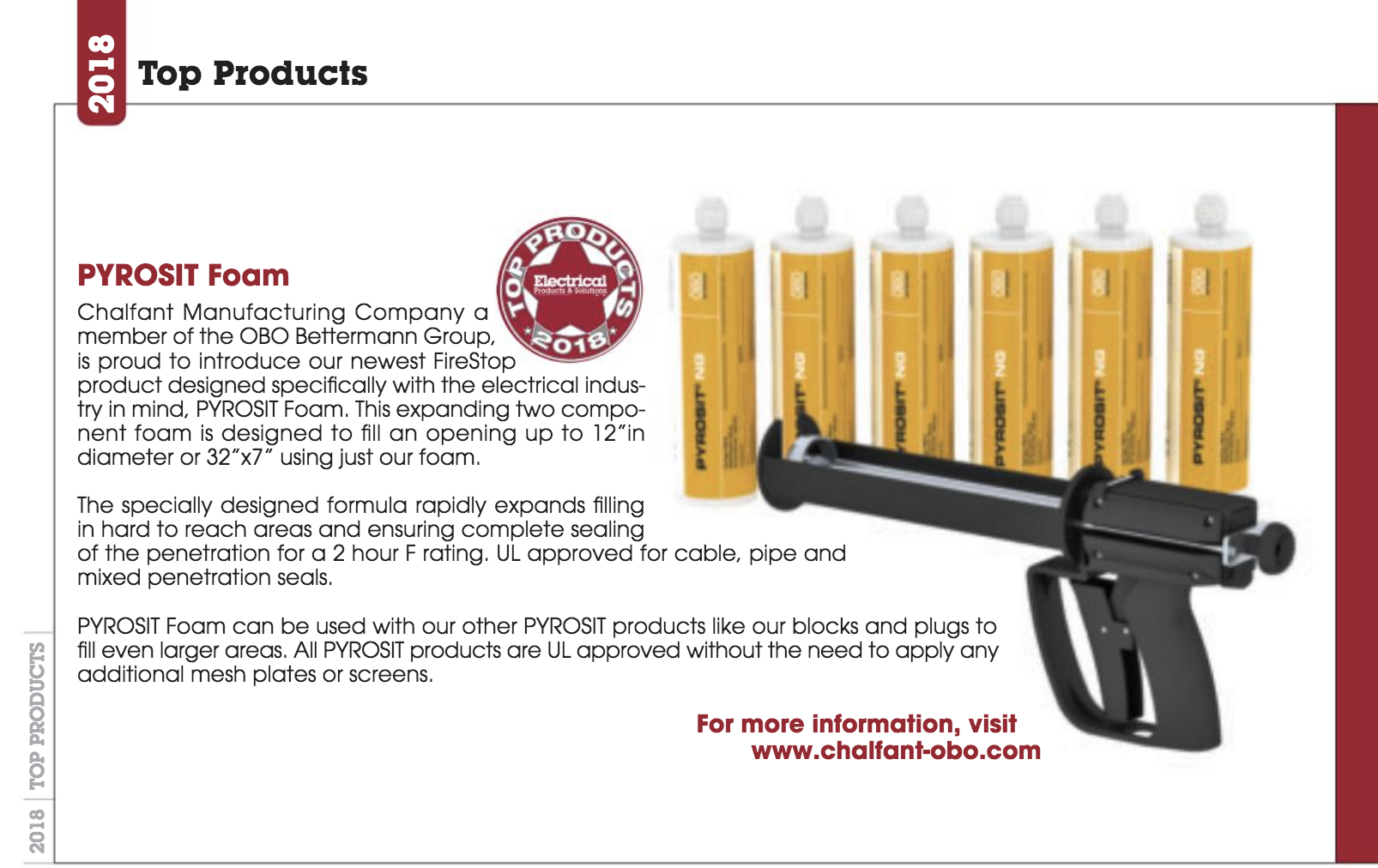 Electrical Products and Solutions considers a number of factors when awarding its Top Product distinctison, including, innovation, time and labor savings as well as on the job safety and value for the installer.
Chalfant is proud of the reognition received for these products and the excellent team of engineers and designers at the OBO Bettermann Group who have done an outstanding job designing truly innovative products.
The complete issue can be found on the Electrical Products and Solutions website https://www.epsmag.net/